Serving the Pool and Spa Professional Since 1971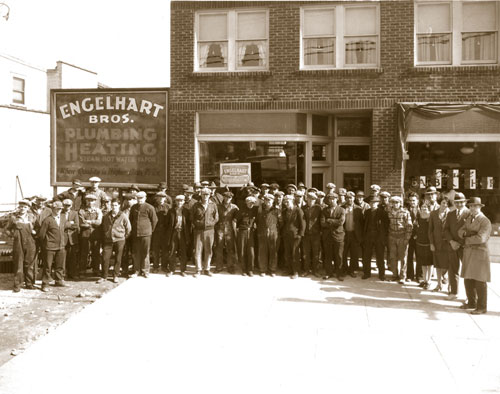 In 1968 Jack Engelhart was a partner at A.P. Engelhart Company, a wholesale plumbing and heating business in Flint, Michigan. He attended a National Swimming Pool Institute show in Anaheim, California that year to determine if there was a need for a wholesale distributor in the very young swimming pool industry. Concluding that the industry could indeed benefit from distributors, he began to stock swimming pool equipment.
After three years Jack sold his interest in the plumbing and heating business and began Quality Pool Supply. He opened a small warehouse in his hometown of Clio, partnering with Bill Morrish, who had worked at A.P. Engelhart as controller.
With one truck, Quality Pool Supply delivered 99 inground pools that first summer in 1971. Jobsite delivery was virtually unheard-of at that time, but it set the tone of customer service that has been Quality Pool's hallmark ever since. We were also the first pool distributor in Michigan that did not sell retail as well. Jack and Bill's strategy was to partner with, rather than compete with, their customers.
That tradition continues to this day . . . unlike most of our competitors, we refuse to fulfill for internet-only companies or sell to commercial accounts.
Jack says that he enjoyed dealing with his early customers back in the 1970's, many of whom became good friends. Jack and Bill built a new warehouse in the fall of 1971 that would be Quality Pool Supply's home and headquarters for over forty years.
Subscribe!
Receive News & Alerts From Heritage Pool Supply Group